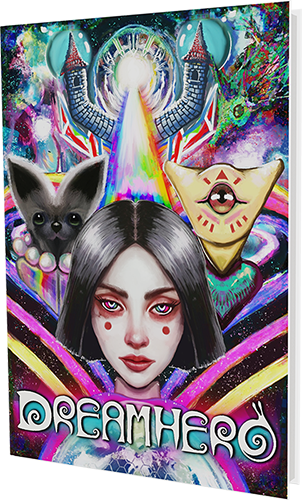 DreamHero is a psychedelic roleplaying game about suppressed dreams and fears.
Enter the dream of the god firefly Diod and find the portal to the book of history.
In Prismonia trauma reveals itself as the monster it really is. Procrastination is a demon that dumbs down the population, Depression drains the lands from all color and Addiction destroys anyone who accepts its perfidious gifts.
Play the DreamHero Multi User Dungeon on our discord server and win a chance to be part of the book: